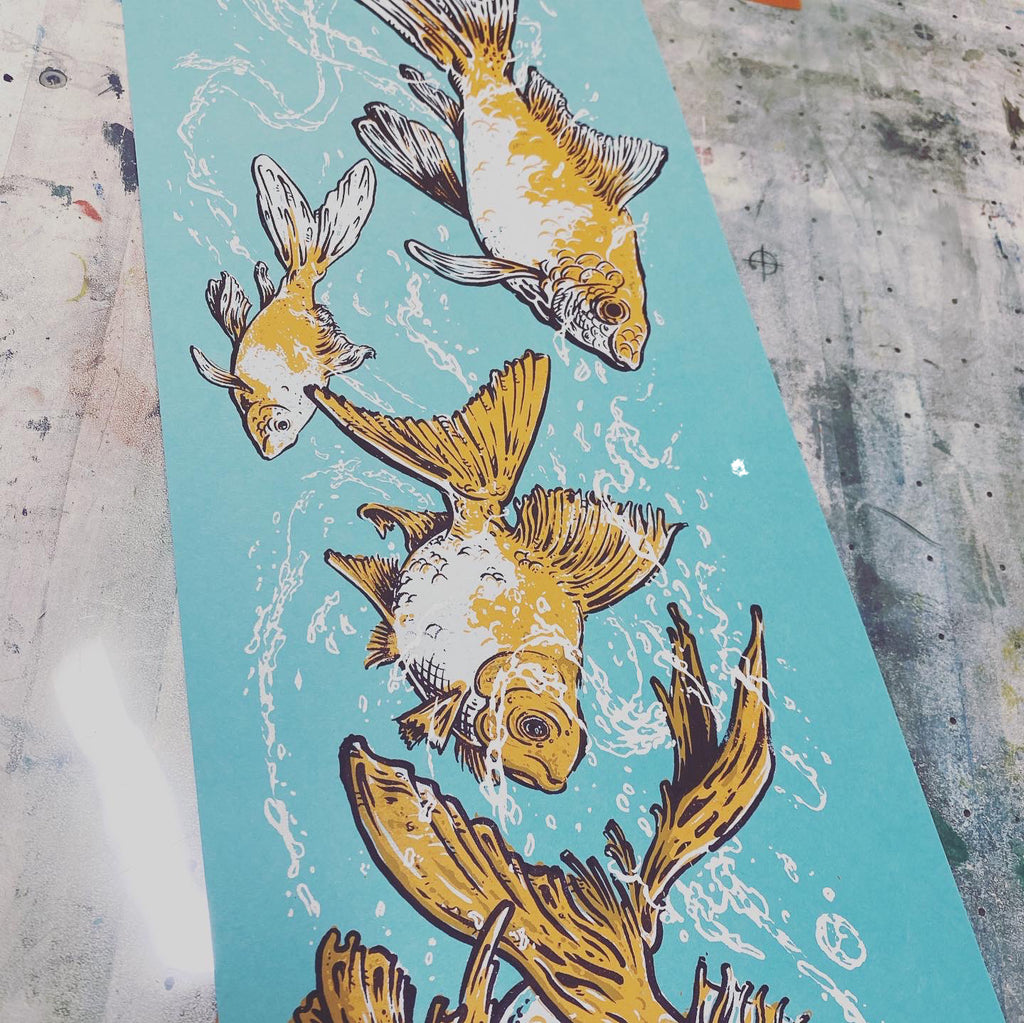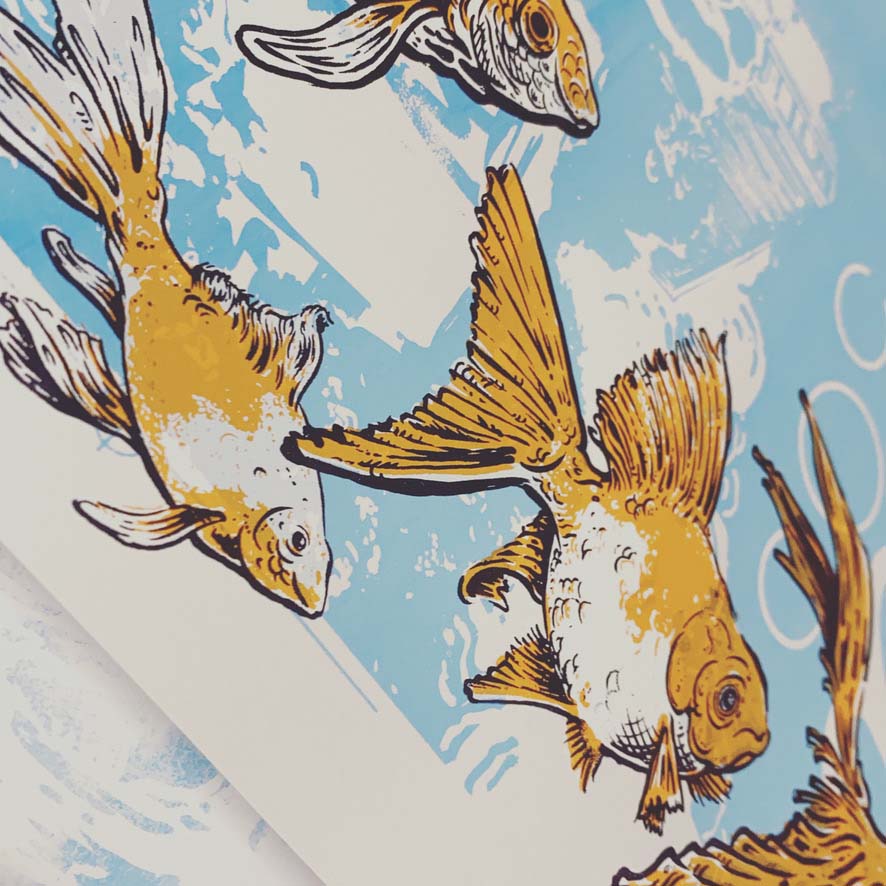 Delicious Goldfishes - 7" x 27" Silkscreen Print
Dive into the enchanting world of The Quarrelsome Yeti with this captivating 7" x 27" silkscreen print featuring goldfish illustrations by Geordan Moore, the artist and owner behind the brand. Available exclusively on our Shopify store, this vibrant 4-color screen-print adds a splash of color and charm to any space.
Hand-printed on premium, acid-free French "Blue Raspberry" cardstock, this exquisite piece showcases the intricate details of each goldfish, perfectly capturing their lively essence. The artist's signature on the print ensures its authenticity and adds a personal touch to this unique piece of art.
Enhance your home or office decor with Geordan Moore's 'Golden Fish' silkscreen print from The Quarrelsome Yeti collection. Don't miss out on this mesmerizing, limited edition artwork.